China International Senior Care & Rehabilitation Expo
April 24-26,2020 National Exhibition and Convention CenterChina International Exhibition Centre,Beijing
China's senior population -- those aged 60 and above -- is expected to reach 255 million by 2020, according to a State Council plan. By 2020, senior citizens will account for 17.8 percent of the total population, and the number of people aged 80 or older will reach 29 million, said the plan on the development of the elderly during the 13th Five-Year Plan (2016-2020) period. The senior care industry has developed quickly over the last five years but remains woefully inadequate to cope with the projected increase in the elderly population in China. Elderly care service facilities will be built in new communities and updated in old ones. More innovative elderly care service mode will be explored, including those that involve cooperation with the health care, insurance, education and tourism industry.
The State Council will promote the development of the rehabilitation and assistive products industry, aimed at meeting the growing demand of rehabilitation services in China and strengthening its competitiveness. The cabinet made the goal that the output of the industry will surpass 700 billion yuan ($103.3 billion). The plan put forward four major tasks, concerning innovation capability, industry upgrade, effective market supply and a favorable market environment, to enhance industry development. Corporations in the industry are also encouraged to carry out international cooperation in trade, technology, and investment and production capability.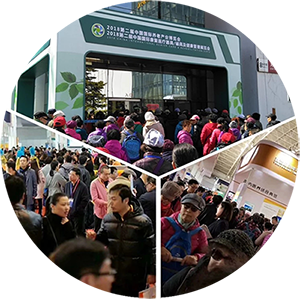 Senior Care Expo-your first stop to China
As the leading event, Senior Care Expo 2018 has been held successfully from Mar.15 to 17 at China International Exhibition Center. Approved by China Council for the Promotion of International Trade (CCPIT), Sponsored by China International Exhibition Center Group Corporation, Senior Care Expo 2018 is supported by Ministry of Civil Affair and Office of China National Committee on Aging.
Embracing 38000+ visitors worldwide to purchase and negotiate under one roof, Senior Care Expo 2017 has networked 316 elite exhibitors, taking the space of 18000 +square meters. Its exhibitors came from China, Italy, Korea, USA, Canada, Germany and Japan. Senior Care Expo 2018 showcased the-state-of-art innovations in rehabilitation equipment & products, smart systems & solutions, community elder care facilities, healthcare products, home cares products & equipment and assisted living technologies.
Thanks to the supports both from the government and associations, Senior Care Expo has developed into one of leading trade fairs for senior care industry.